Urban Revolution: Reinventing Beirut as a Common City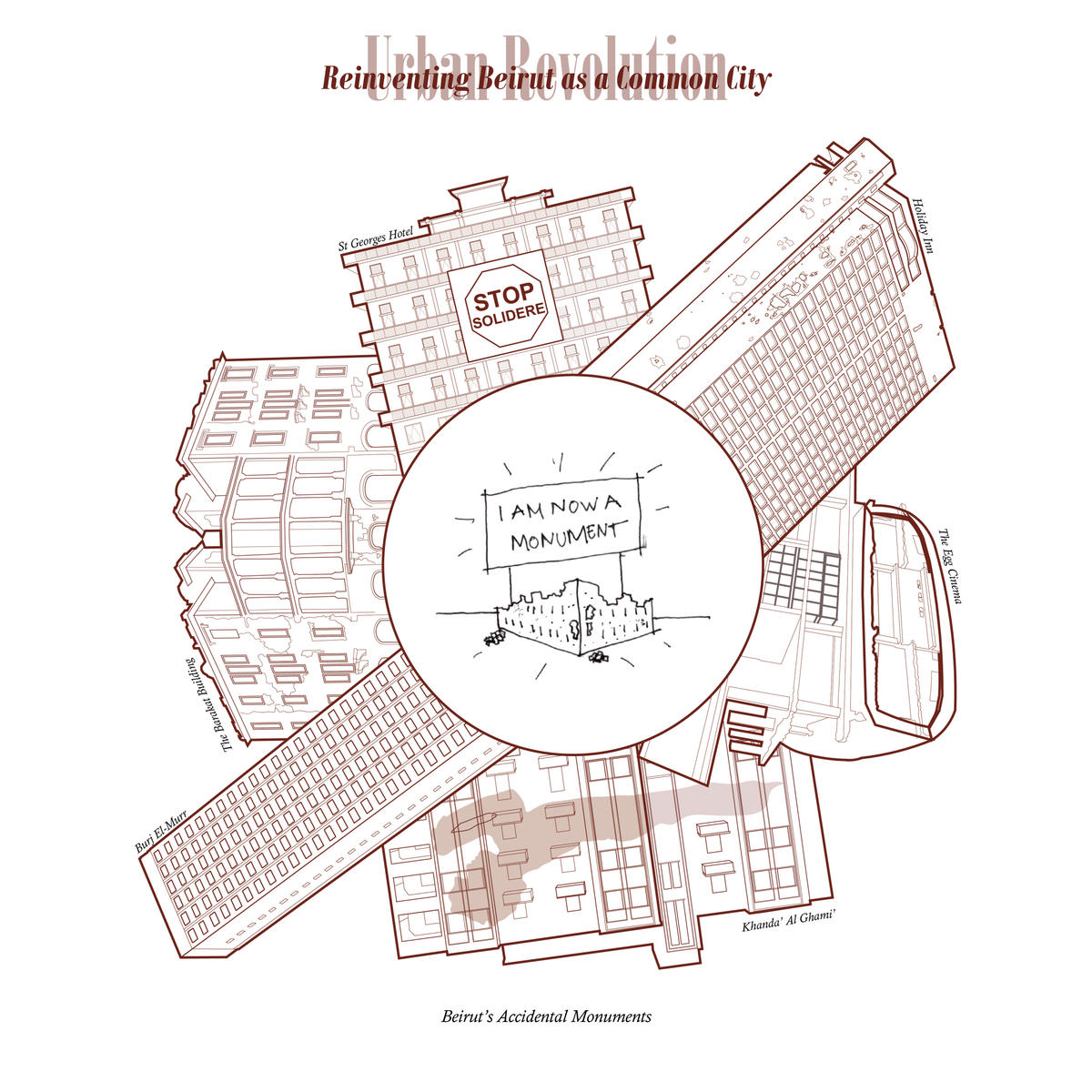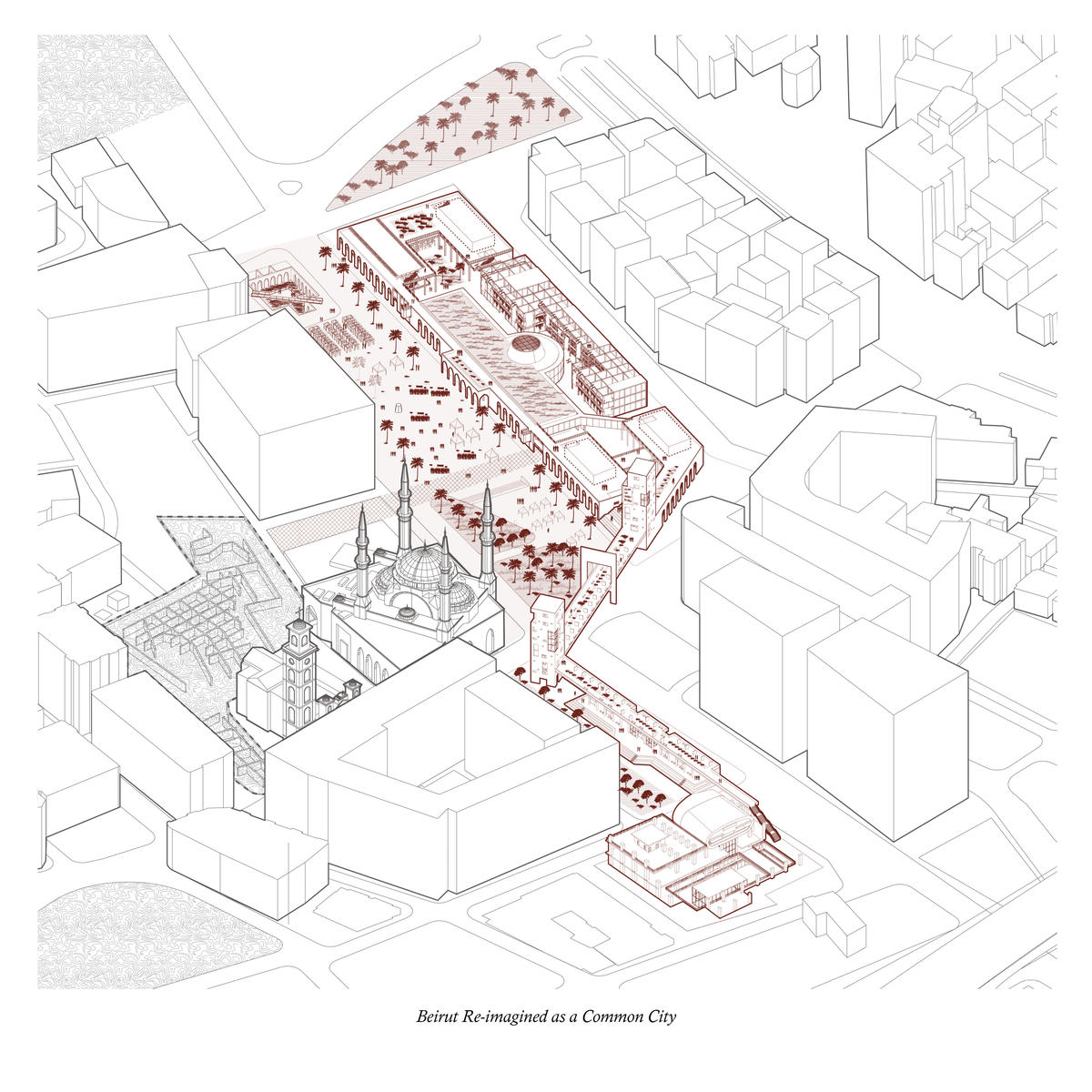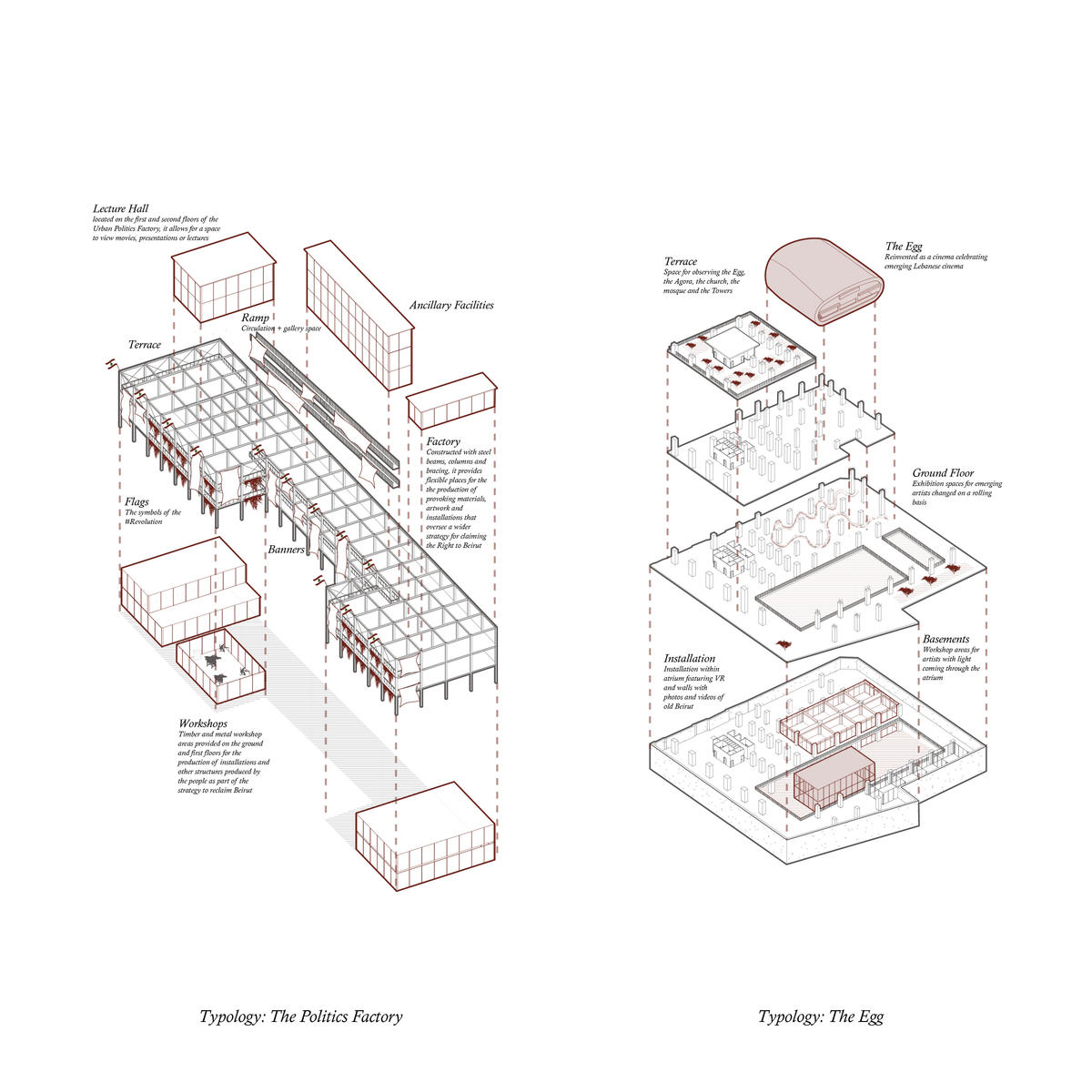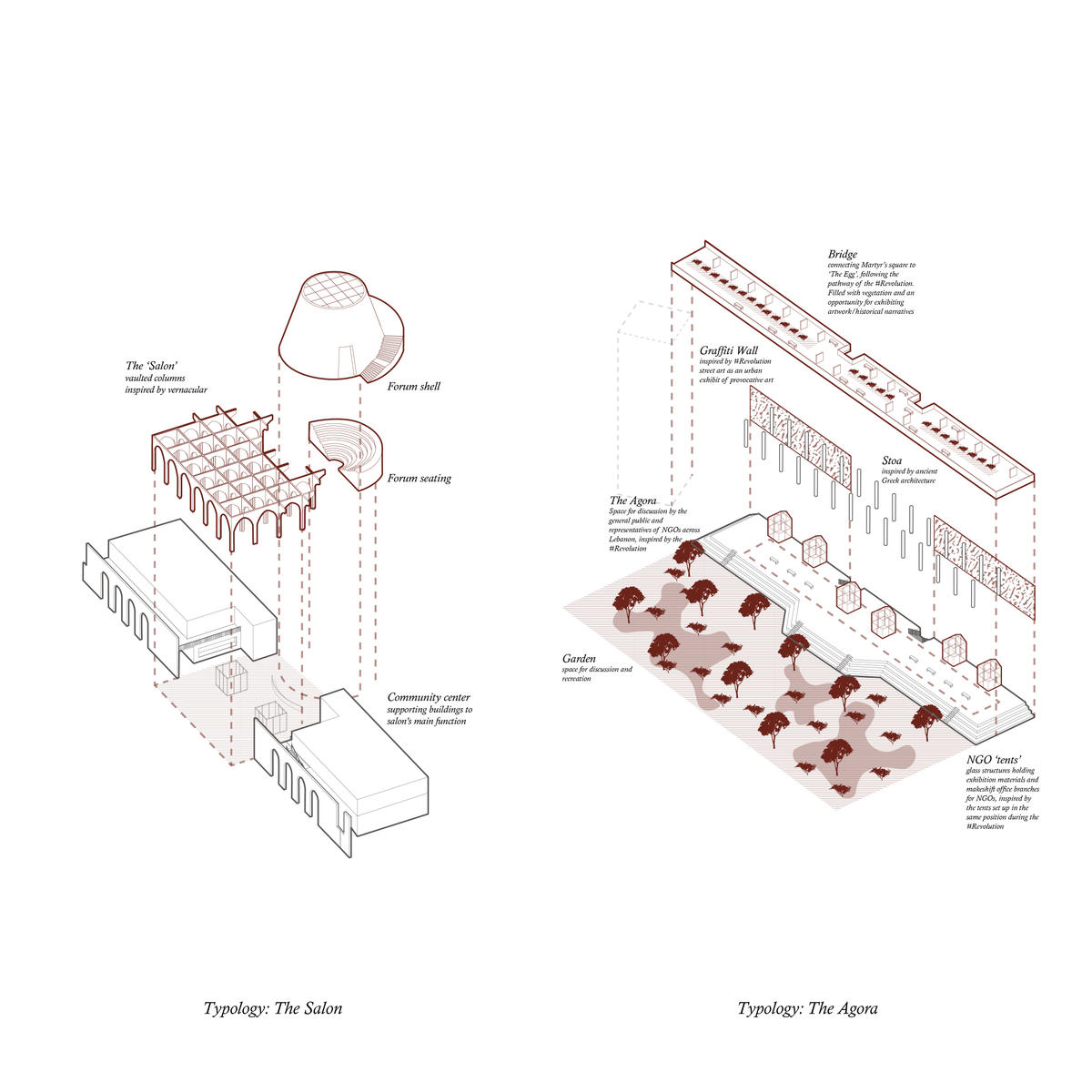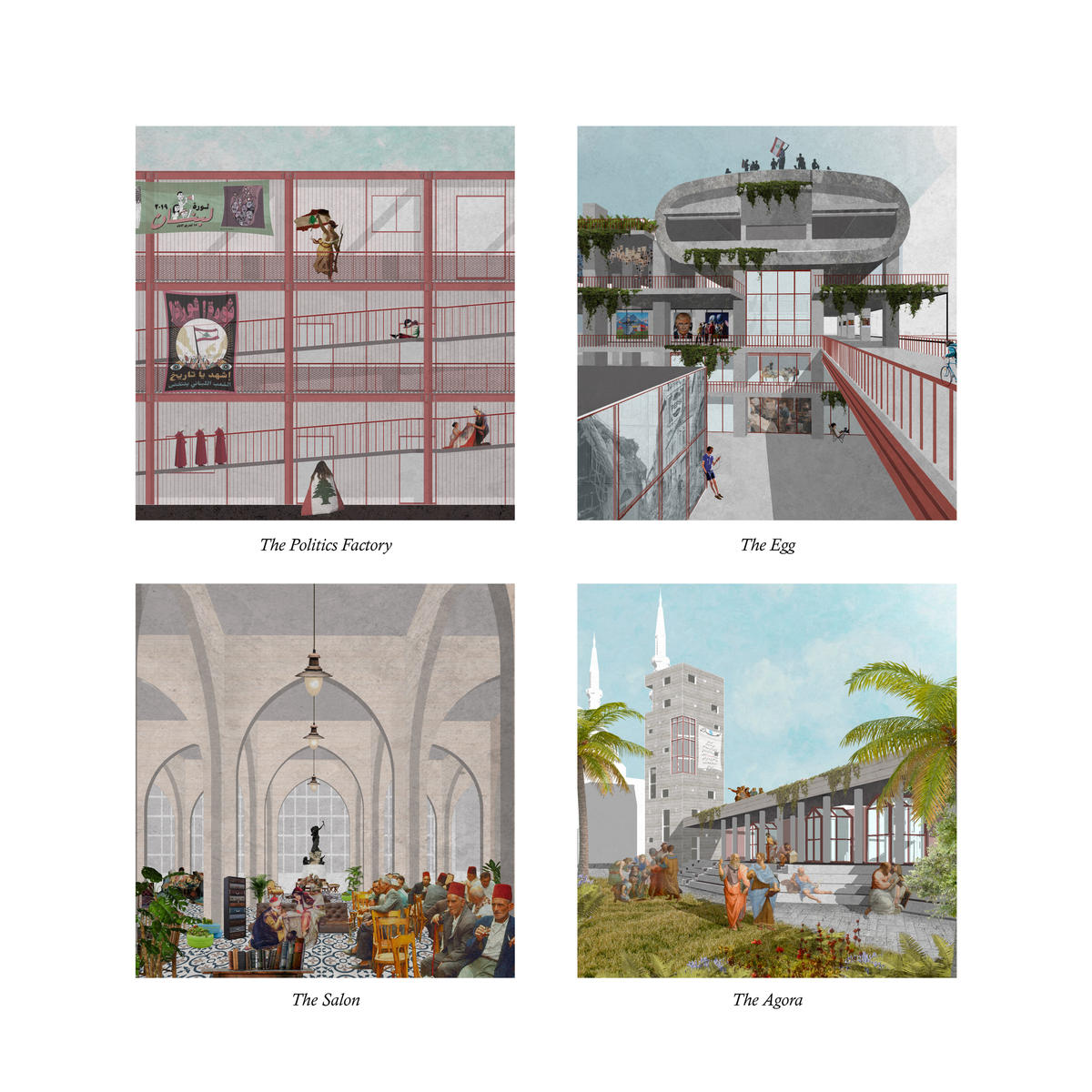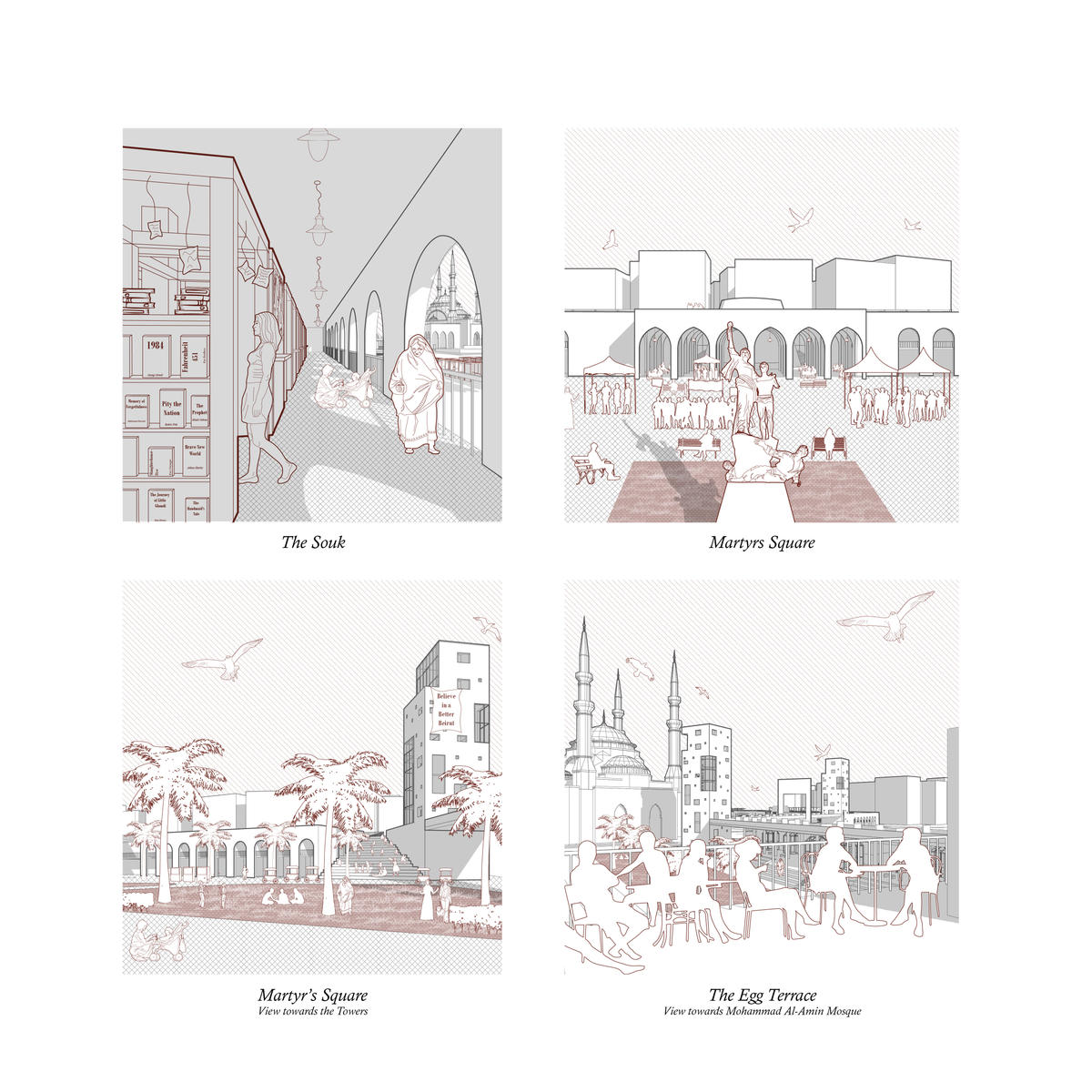 Urban Revolution investigates Beirut and the city's controversy through the prism of history, war, and revolution, closely aligning with the dynamics of the October 2019 Revolution in Lebanon.
School/Level
Category
Beirut is in the state of a suspended present with an unavailable and precarious future, as a result of political and economic instability. The thesis recognises that following the Lebanese Civil War, Beirut has been divided into ethnic frontiers, but is void within the city centre, not providing a place for agonism and meeting the 'Other'. In order to avoid a future escalation of violence, the city centre must be activated and must attract Beirutis, in order to inspire discourse and synergy. The scheme builds on the idea of creating a 'Common City', a form of utopian anarchy that is self-regulated and was briefly experienced during the revolution.

The proposed scheme reflects on the possibility of making the common city permanent, through creating an urban framework that provides democratic spaces for the people. Urban typologies inspired by elements of the vernacular and the Revolution take over Beirut's city center. The purpose is familiarisation with the 'other' through discourse and activities. The permanent shells challenge Downtown Beirut's dominant architecture, but allow for an informality and chaos within them. The objective is for Beirutis to claim their right to the city and use the provided spaces as factories for transforming the voids around the rest of Beirut and the void within the collective national identity.
You may also be
interested in