Roots and Soil: A cycle of care for soil in midlands Ireland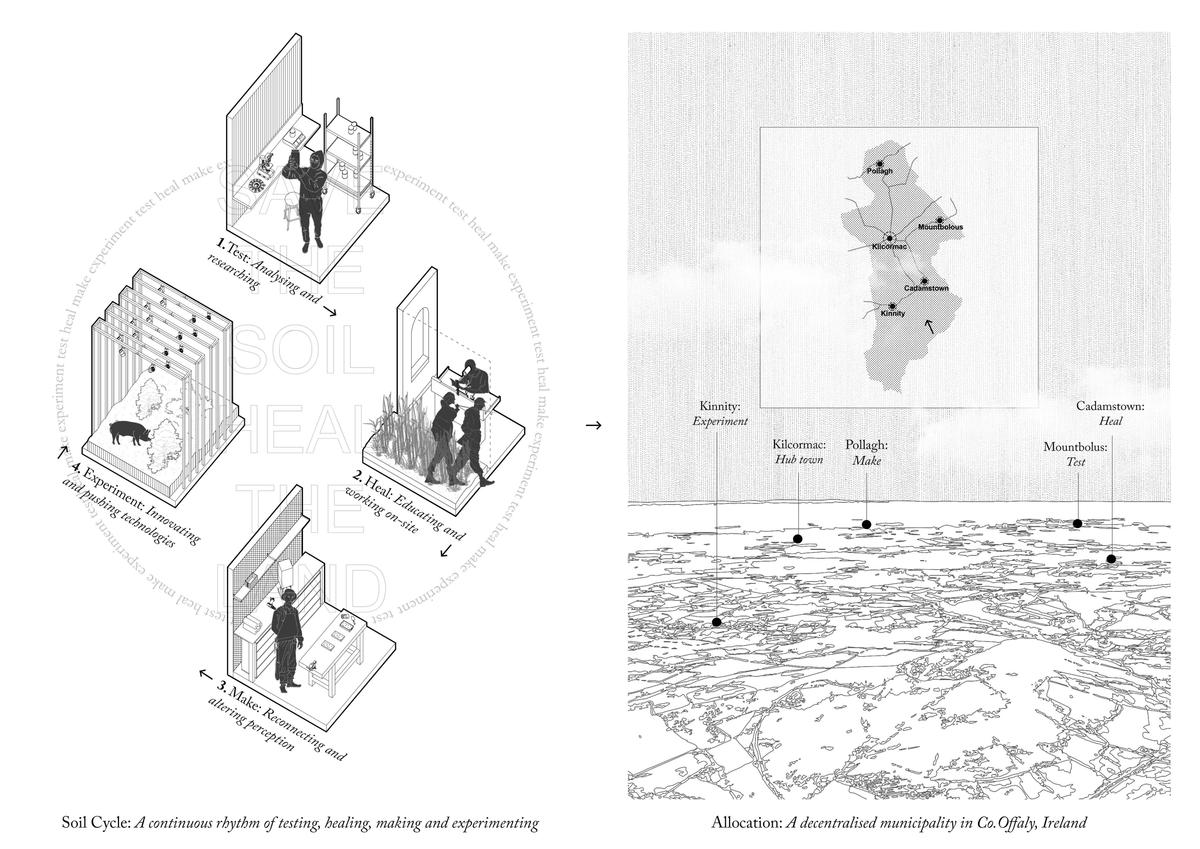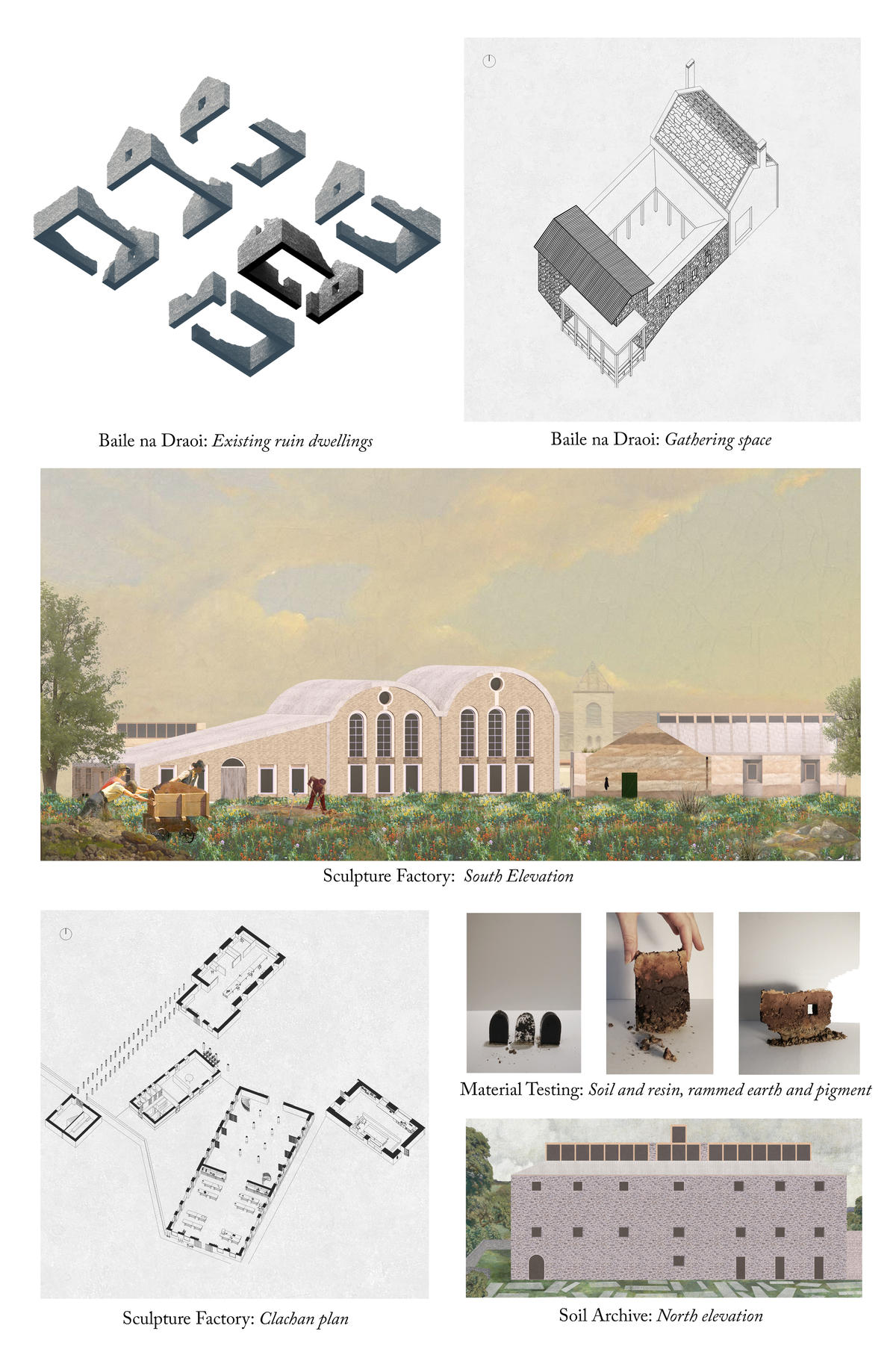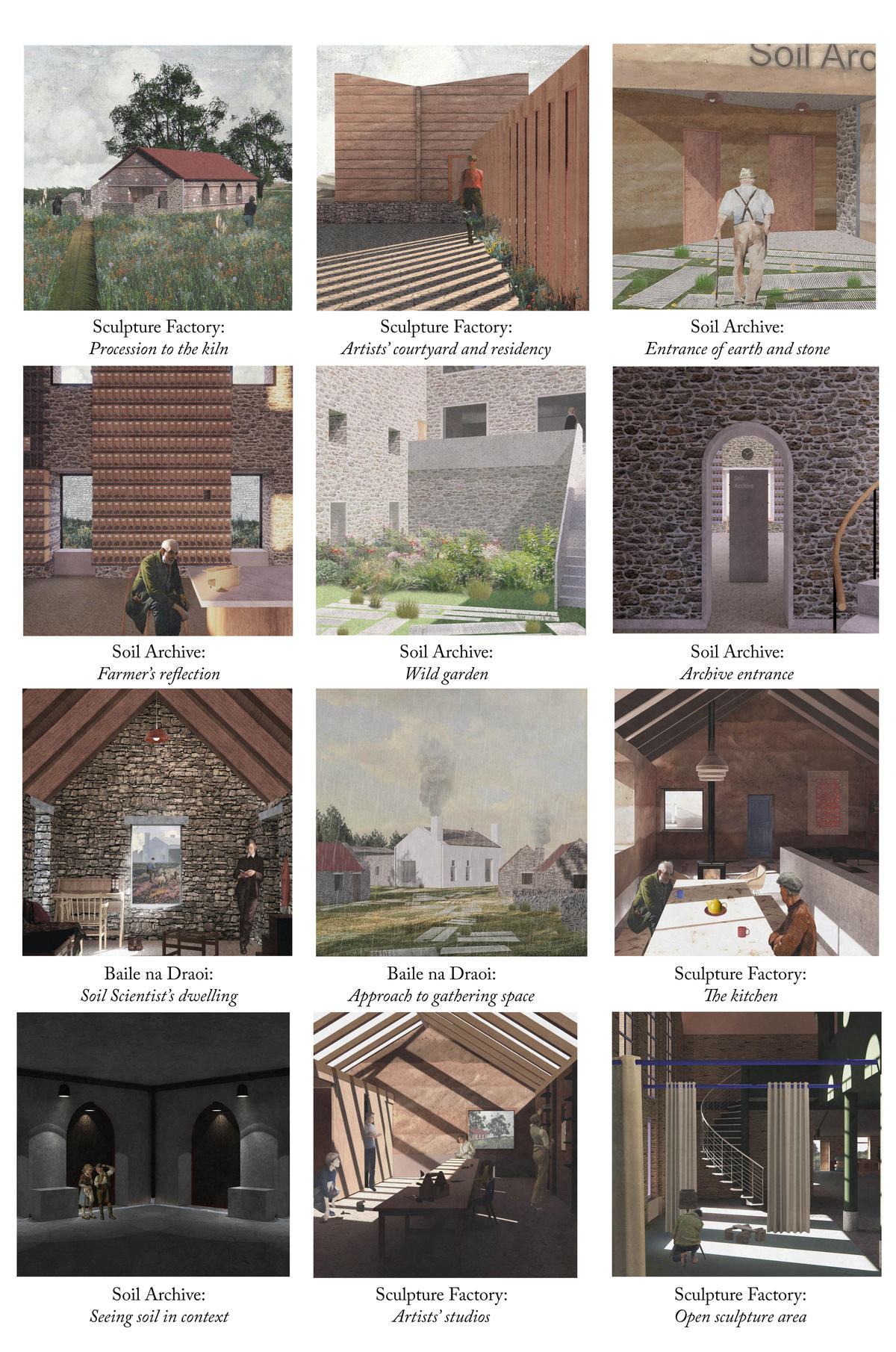 A Soil Archive, Soil Scientist's Dwellings and Sculpture Factory proposal that represents a strategy for soil that invests in rural communities, decentralisation, environmental history and ecology.
School/Level
Category
Roots and Soil proposes a cycle of care for the land where responsibilities are distributed between a de-centralised municipality of rural villages in county Offaly, Ireland. In each village, one stage of the Soil Cycle is proposed, under the titles Test, Heal, Make and Experiment. These stages are the result of addressing the needs of soil as the primary client, while investing in the wider needs of rural communities.

This proposal was developed from research around issues facing remote rural areas. Centralisation, industrial farming and lack of attention to the Irish countryside's needs are catalysing a loss of what was once ingrained in rural life: community; connection with the immediate land; local resourcing and tradition. These political, cultural and ecological issues have affected the island's anatomy for centuries and are now stored in the skin of the land. As an overlooked non-renewable resource, soil reflects the intangible narrative of non-biased history and heritage, while its physical form is the keystone to a sustainable ecosystem. If the climate crisis is to be addressed for both cultural and ecological reasons, soil is at the core of one solution.
You may also be
interested in