Bath House | Govan Graving Docks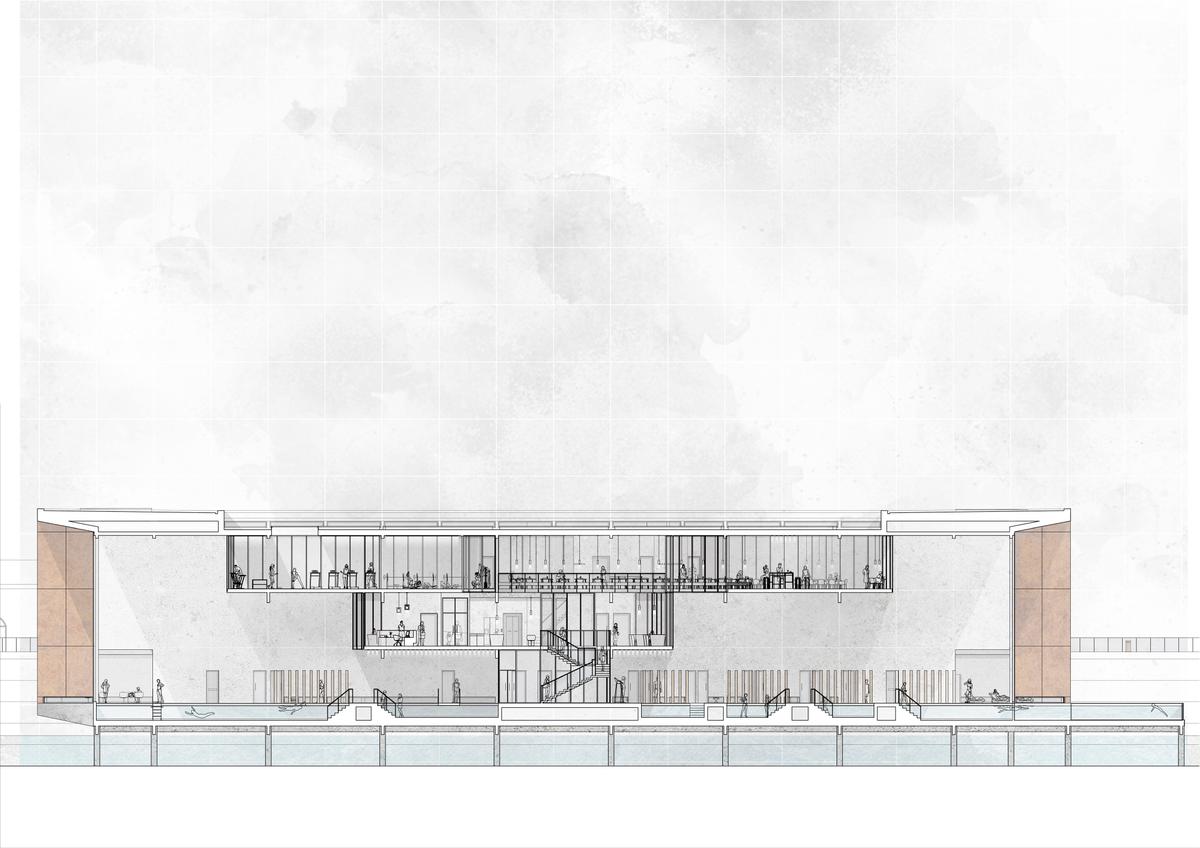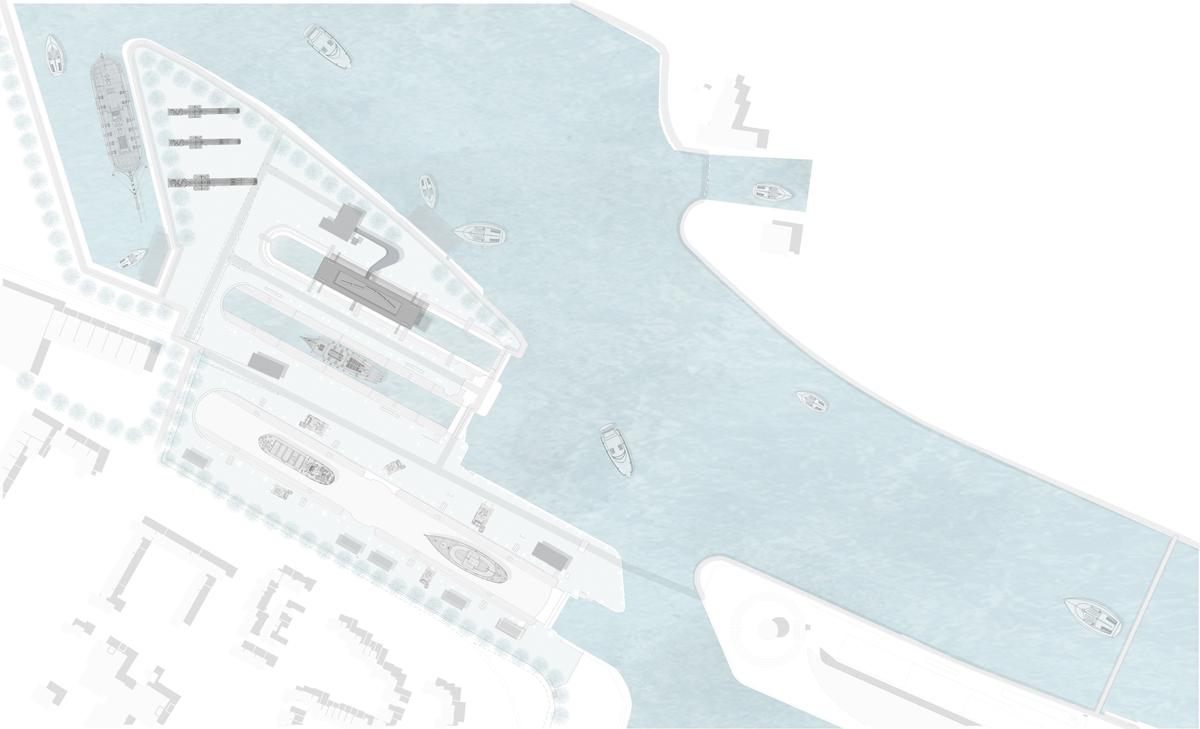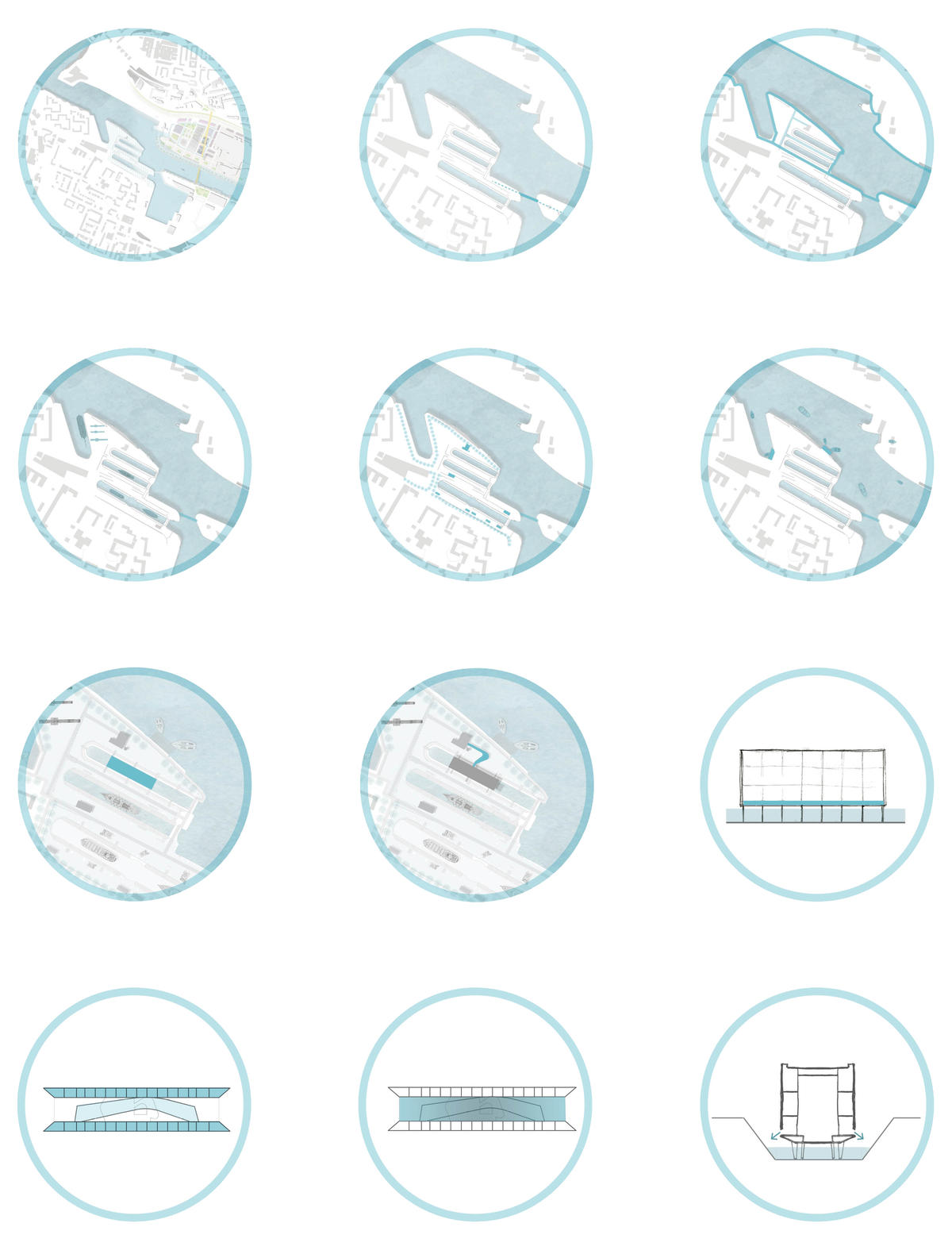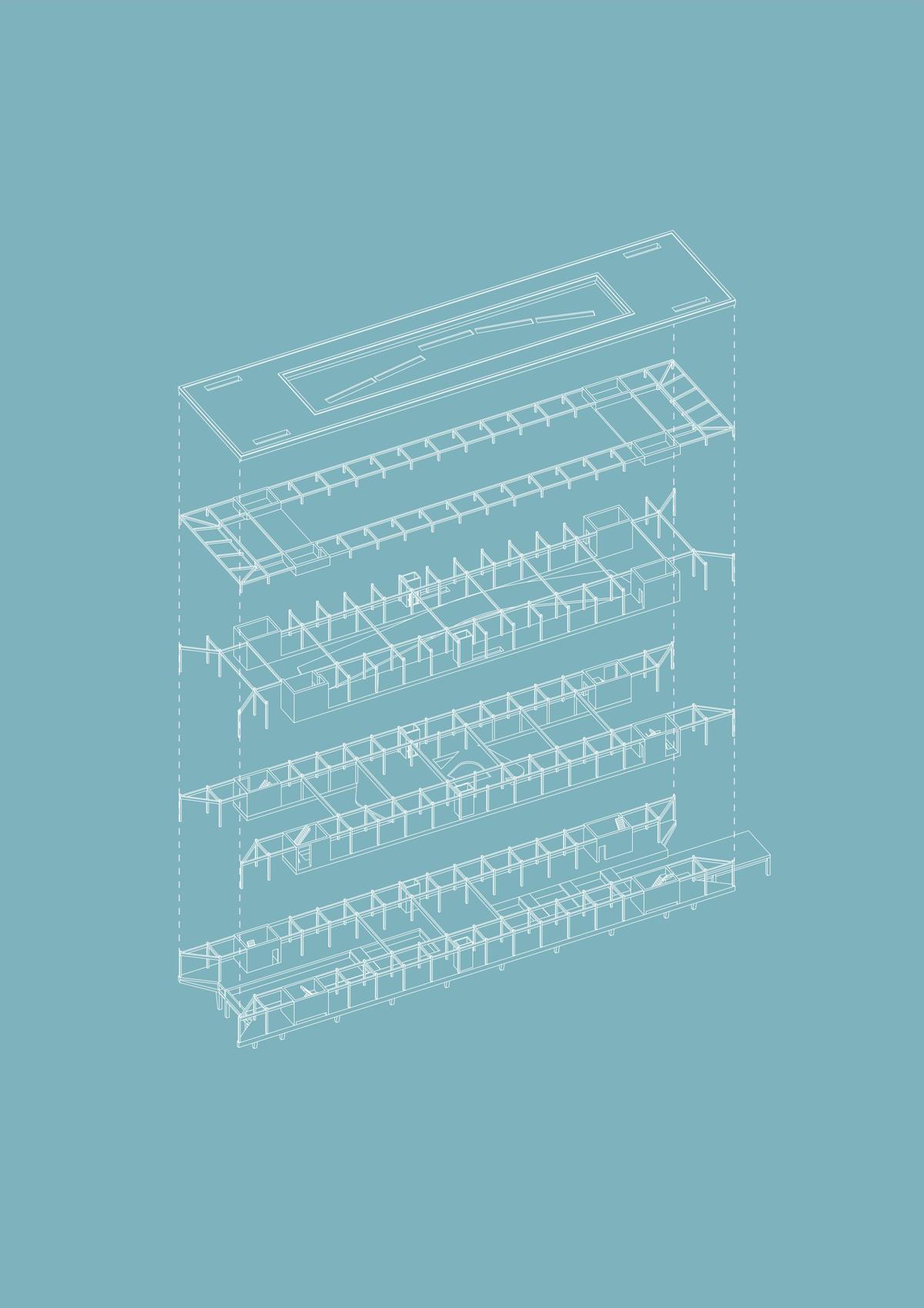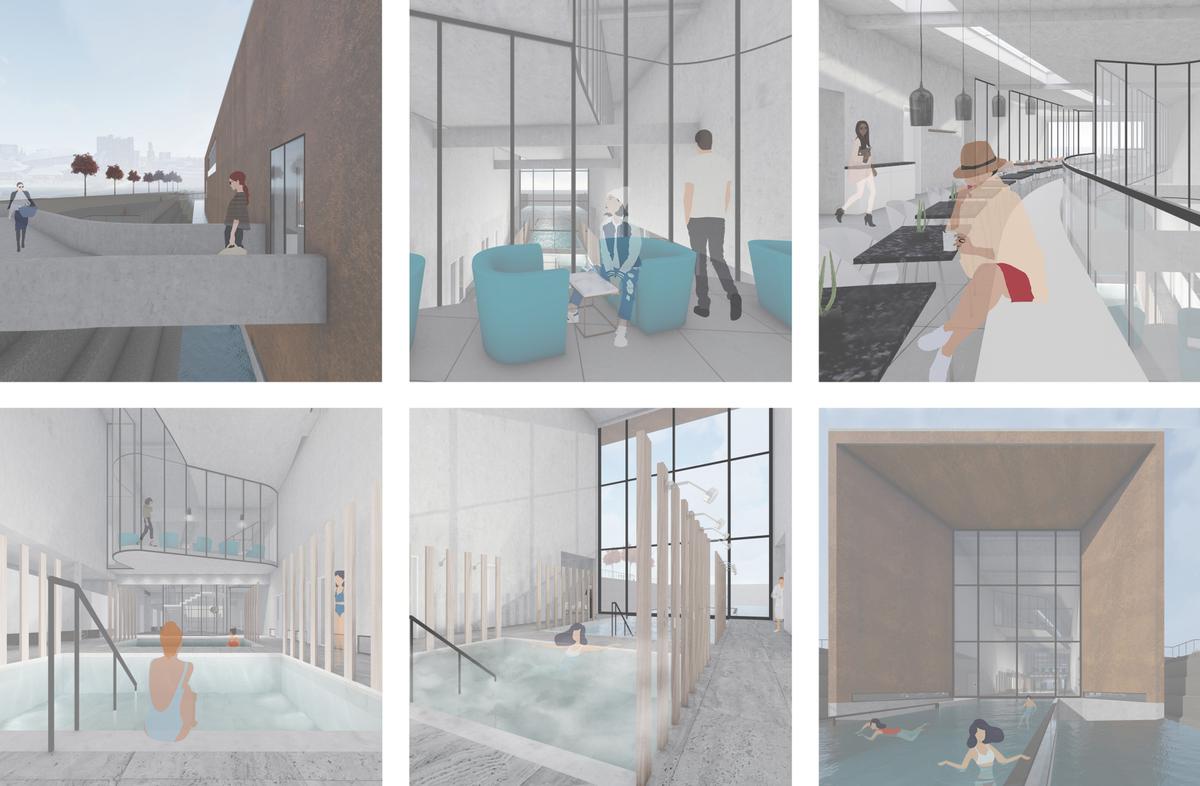 The project concerns the design of a bath house, situated at Govan Graving Docks, District of Govan, Glasgow. The proposal acts as a new paradigm for bathing and contributes to the healing of Govan.
School/Level
Category
The design proposal makes a tribute to the great history of shipbuilding. The main concept is to heal the derelict site of the Govan Graving Docks as well as the people of Govan by the means of water. The area is transformed into an urban heritage park and reconnects the district to the riverfront. Old ships, built in the docks, are brought back to become part of a maritime museum. The proposed bath house sits in Dock 1 as an analogy to the ships in the other docks. It touches the dock lightly, almost as if it is floating. A distinctive curved bridge connects the building to the existing Pump House, which is restored as an information centre for the proposed maritime museum.